Ocena cateringu
4,79
(5277)
17 types of diets, 30 different dishes to choose from every day
Choose a ready-made diet from our 17 diet programs or
choose from 30 different dishes every day. You decide!
Top rated meals
November 2023:
5PD quality confirmed by
certificates

CUSTOMERS OPINION
We have already delivered for yours
over a million
meals
Pioneering
solutions
We are forerunners in the industry,
we were the first to introduce trays
We were the first in the industry to introduce tear-off trays and now we are once again the first to introduce new variants and, based on feedback from our customers, we are constantly working to optimise our service in every aspect.
feedback from our customers, we are working to optimise our service in every aspect.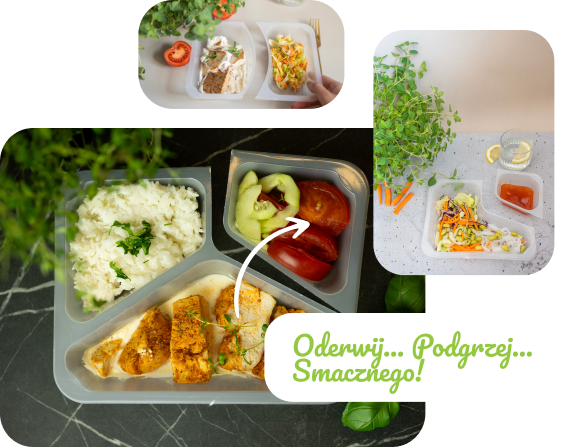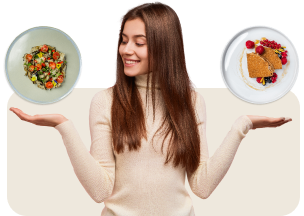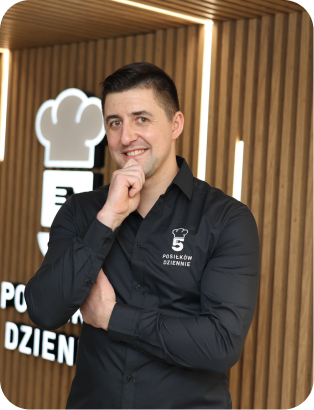 Specialist in sauces, soups and side dishes: He is a true virtuoso chef whose magical blends of spices and ingredients are transformed into aromatic soups, sauces and tasty side dishes. This culinary artist is responsible for adding that 'dot over the i' to our meals, complementing and enhancing the flavour of the main course.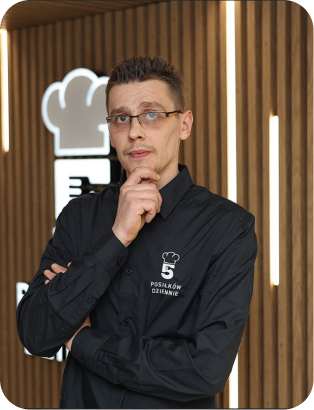 Master of soups, sauces and side dishes: This culinary wizard creates flavours that make our dishes unforgettable. With a penchant for experimentation and a creative approach, his soups, sauces and side dishes are like flavourful symphonies. His talent is to add just the right touch to each dish, making our menus incredibly flavoursome.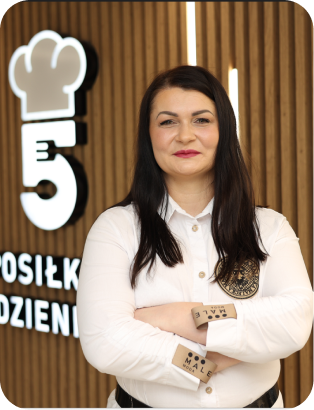 Head of packing department
A key player in our team! She is responsible for the smooth organisation of the meal packaging process and shipping. Gosia combines her attention to detail with her team management skills, ensuring that each of our customers receives their meal in perfect condition."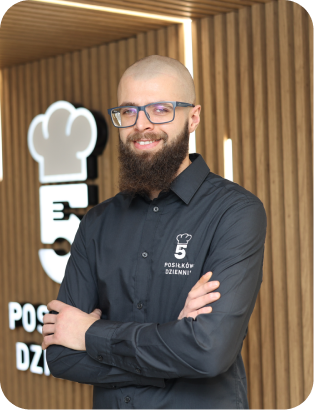 He has been in the kitchen for more than a dozen years, not only in the company but also at home. Cooking is his passion. Specialising in meats, he is responsible for preparing succulent, full-flavoured dishes that delight our customers. Using the highest quality ingredients, he creates unique compositions that blend perfectly with the rest of the diet.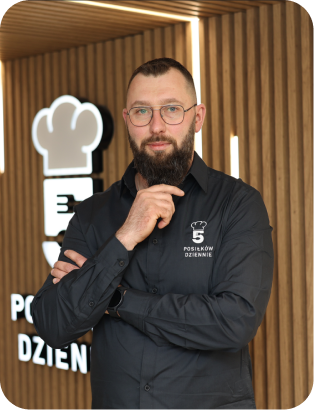 He is the one who makes sure that the meals we deliver to you are tasty and look appetising. Always smiling and ready to learn new flavours, cooking techniques and to share his culinary skills with the rest of the team. He is passionate and committed to the quality of our dishes every day. In her spare time she loves cycling, football and of course cooking.... ⚽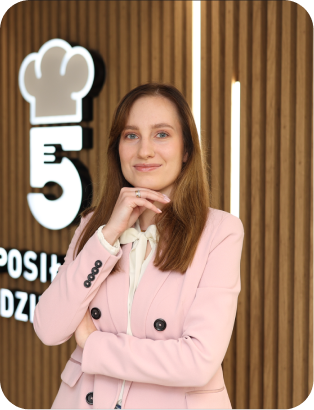 Combines creativity, knowledge and experience on a daily basis to compose attractive, healthy, balanced and varied menus according to clients' tastes and requirements for specific types of diets. She supports marketing efforts in creating diet-themed content for the blog and social media. She photographs the best rated meals of the month for you. In her spare time, she loves to travel and explore new places.... especially new restaurants
See who is on the 5 posiłków dziennie.
Meet our ambassadors.